Sunday was a rest day, filled with reading and hobbies and lounging about.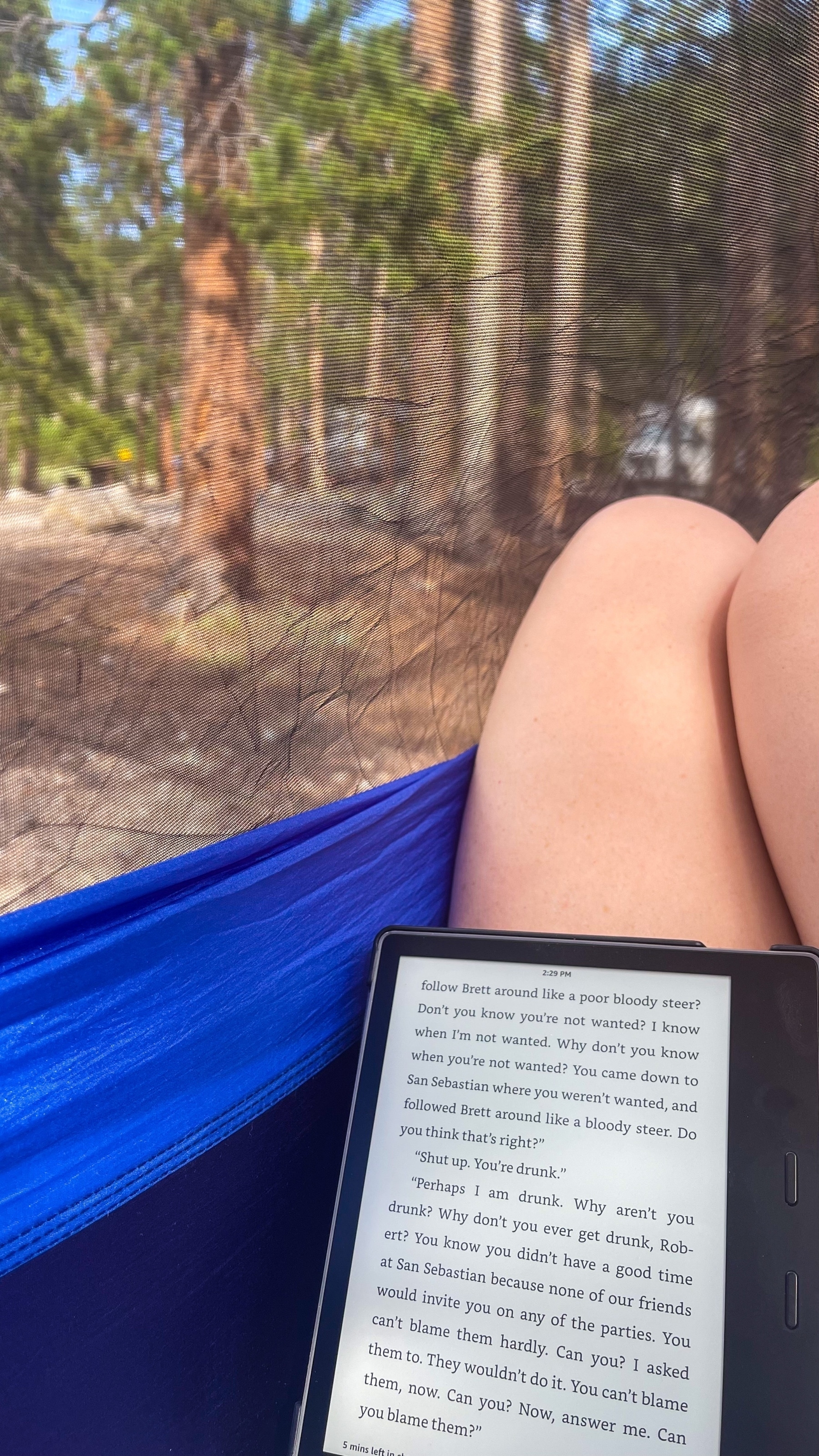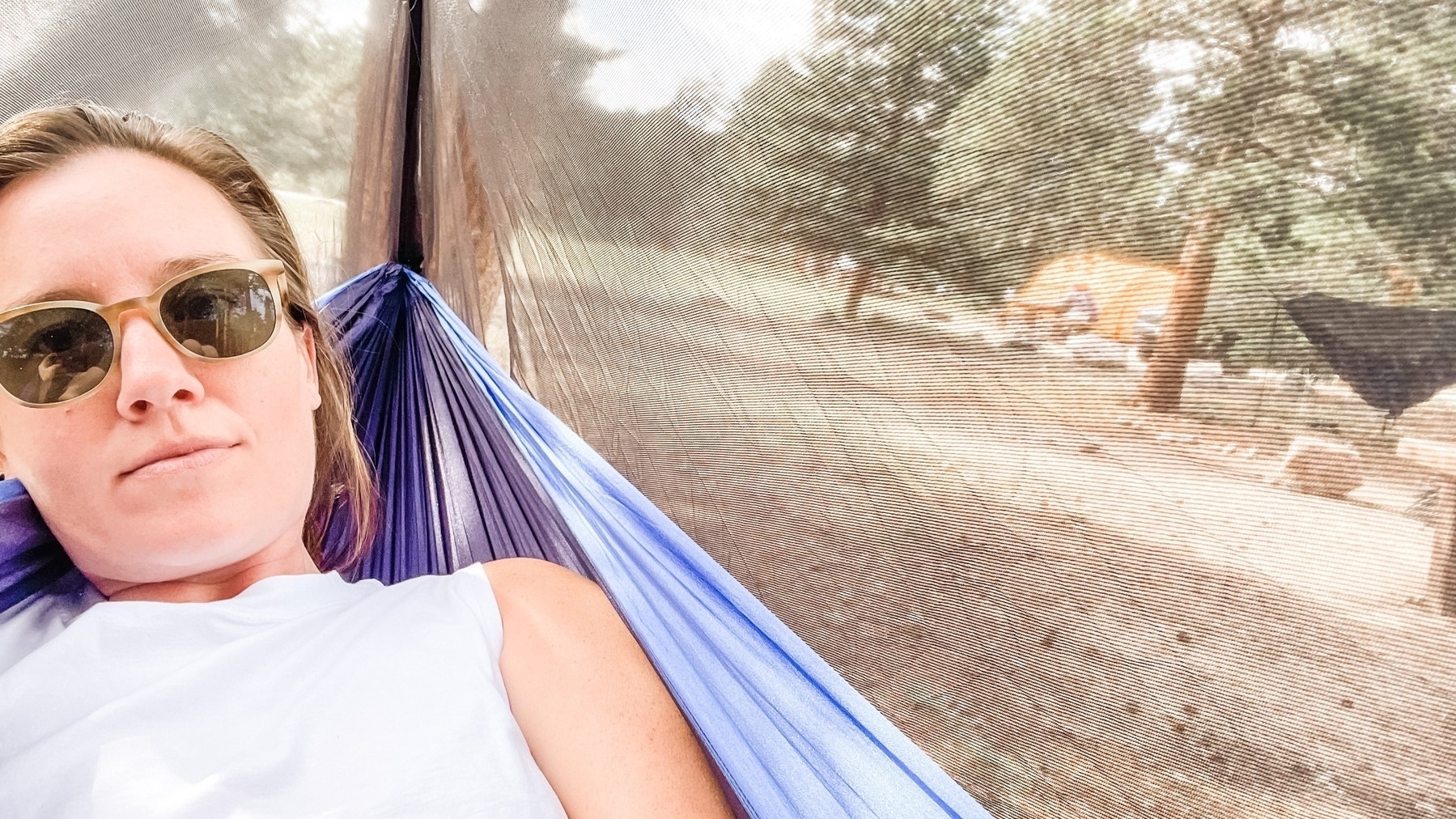 I've never read Hemingway before, it was an experience. I started and finished both The Sun Also Rises (Hemingway) and The Alchemist (Coelho), and also started Walden (Thoreau).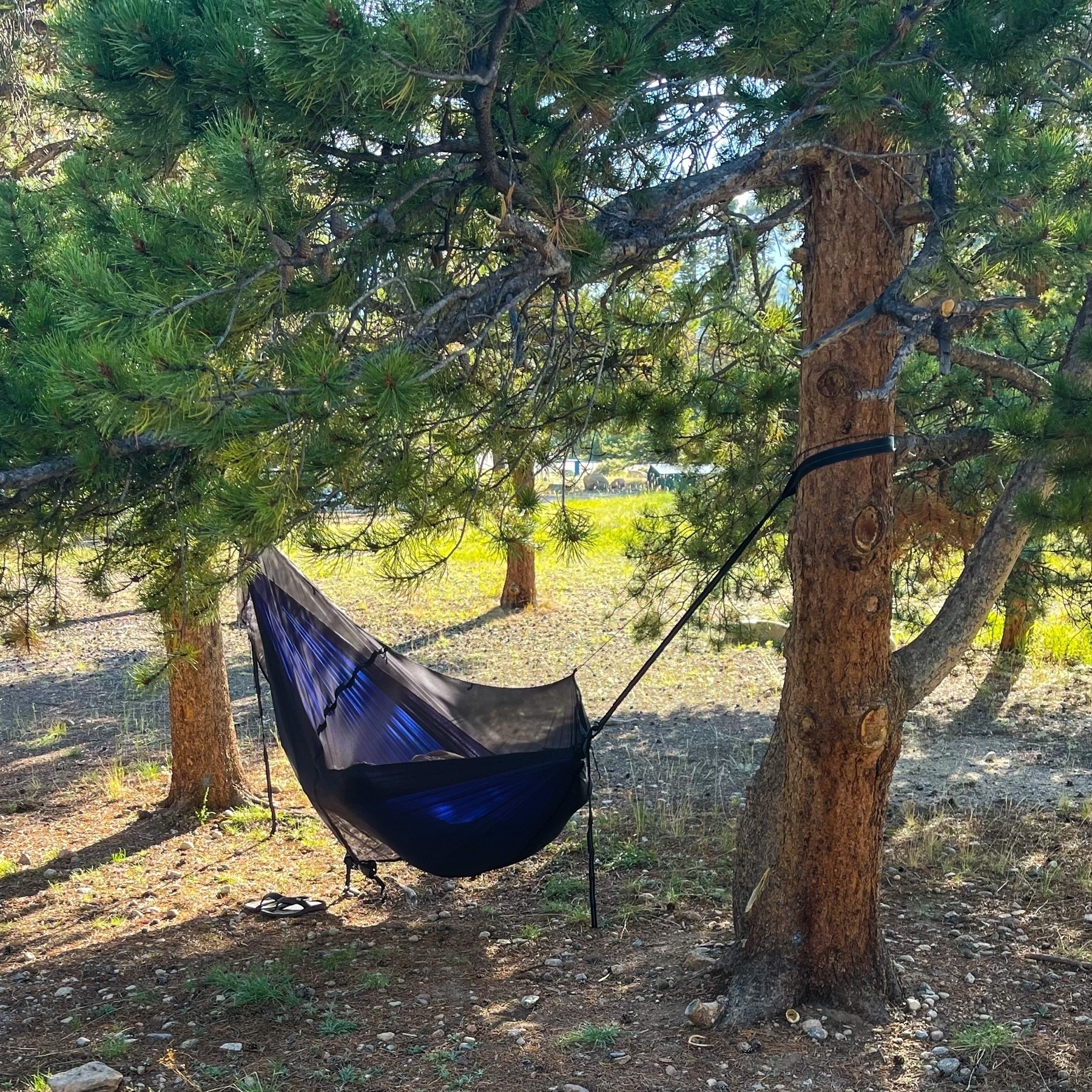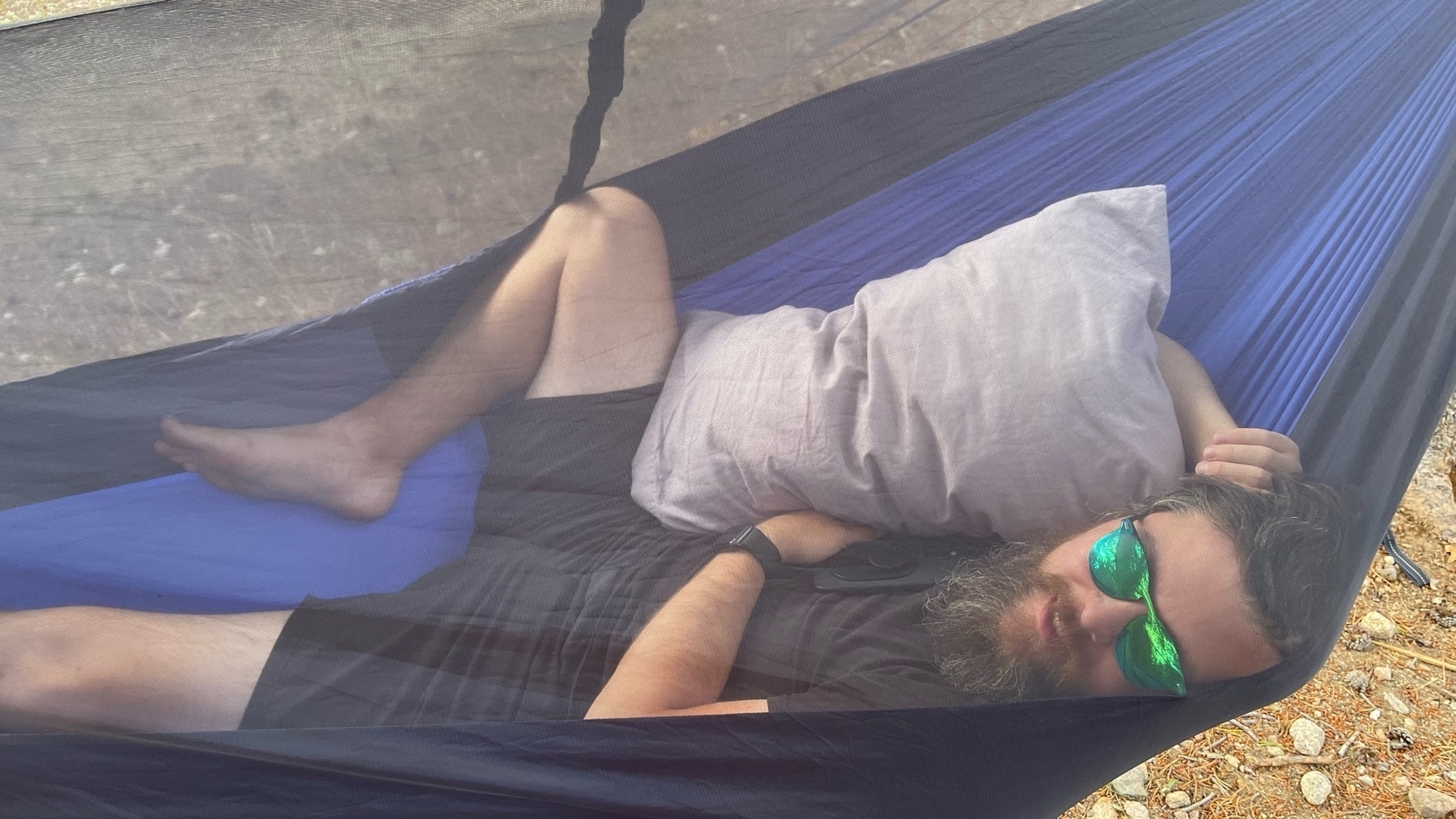 Beau is determined to perfect the art of hammocking. He googled and watched YouTube videos about it.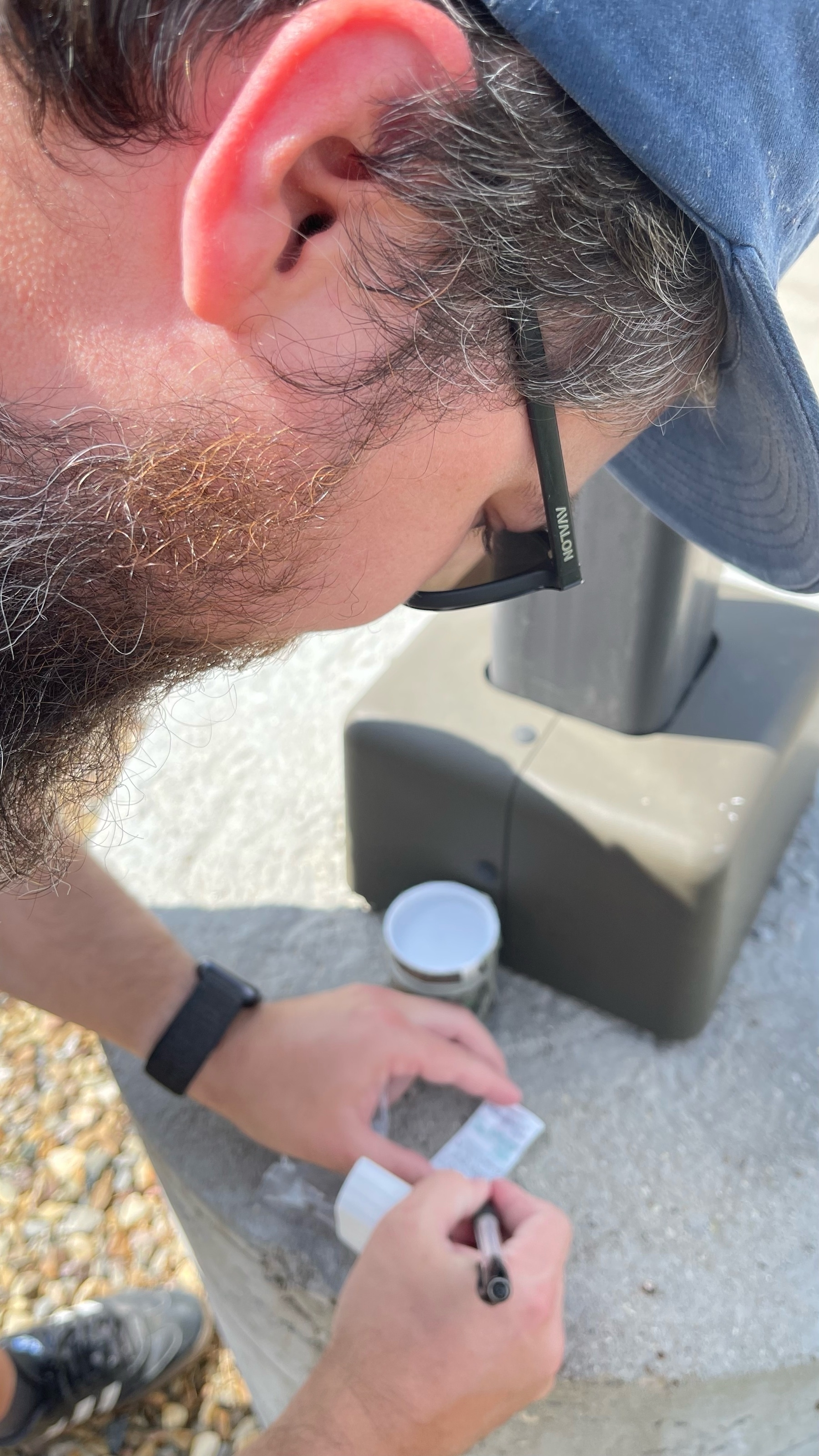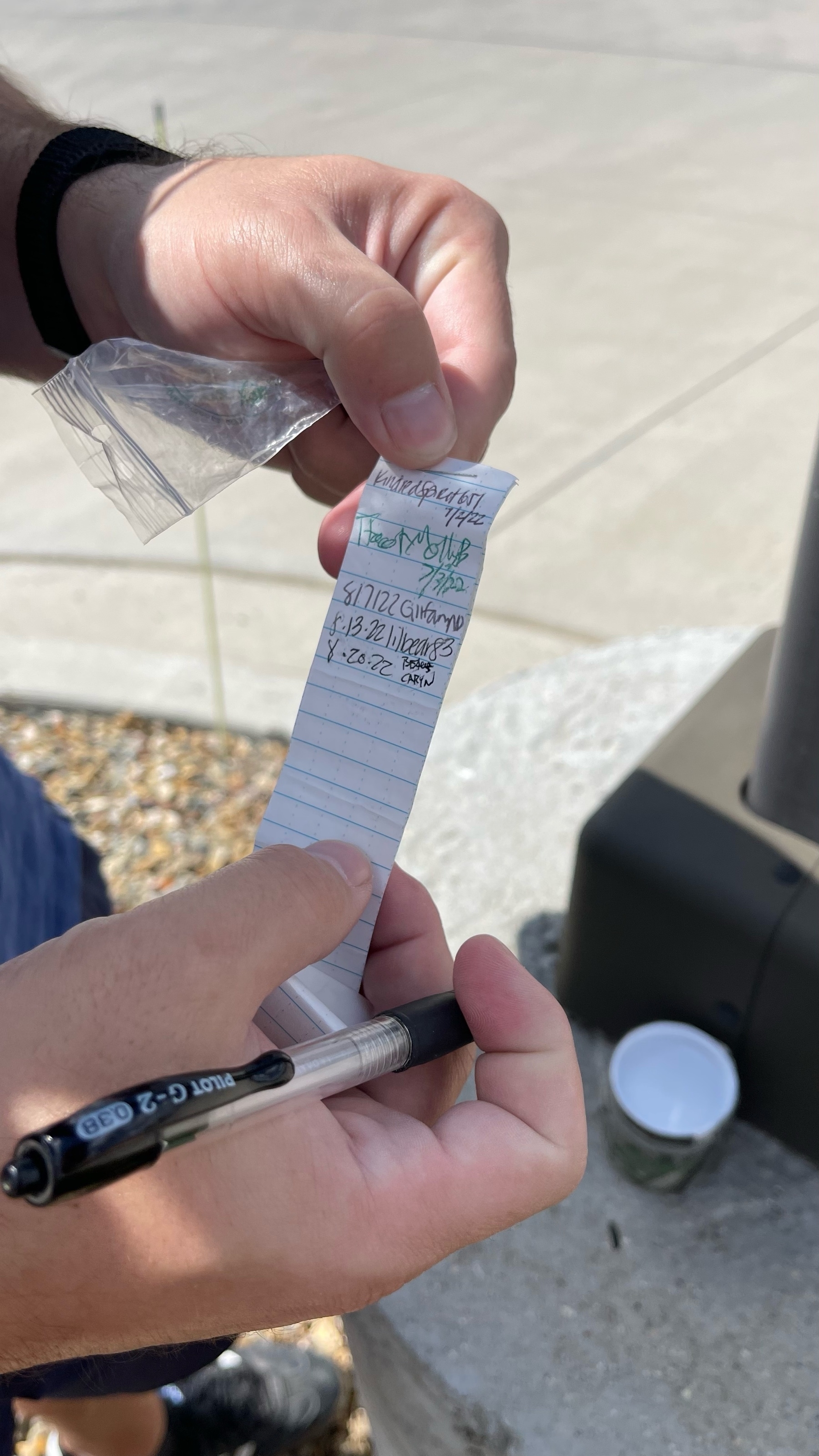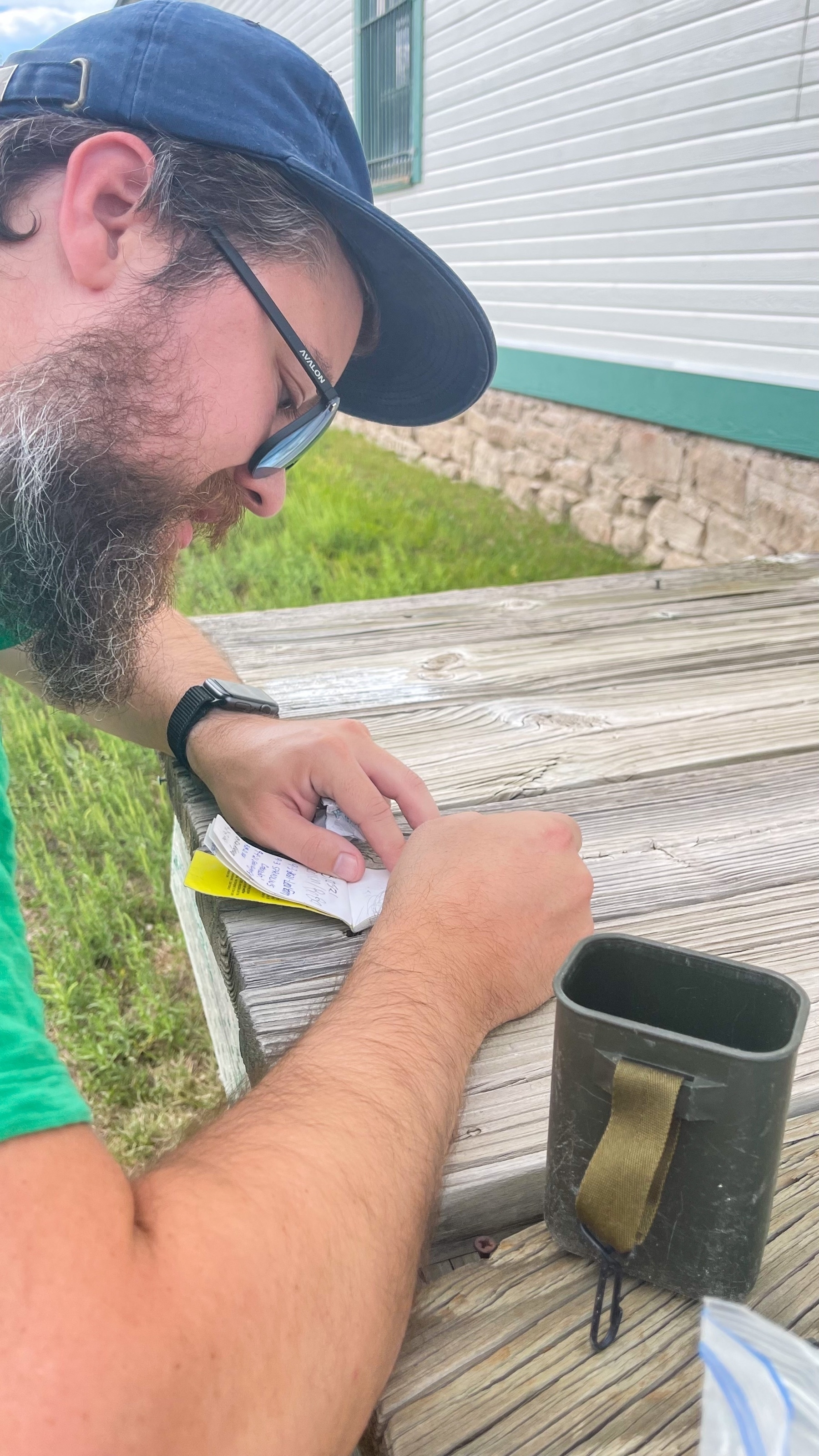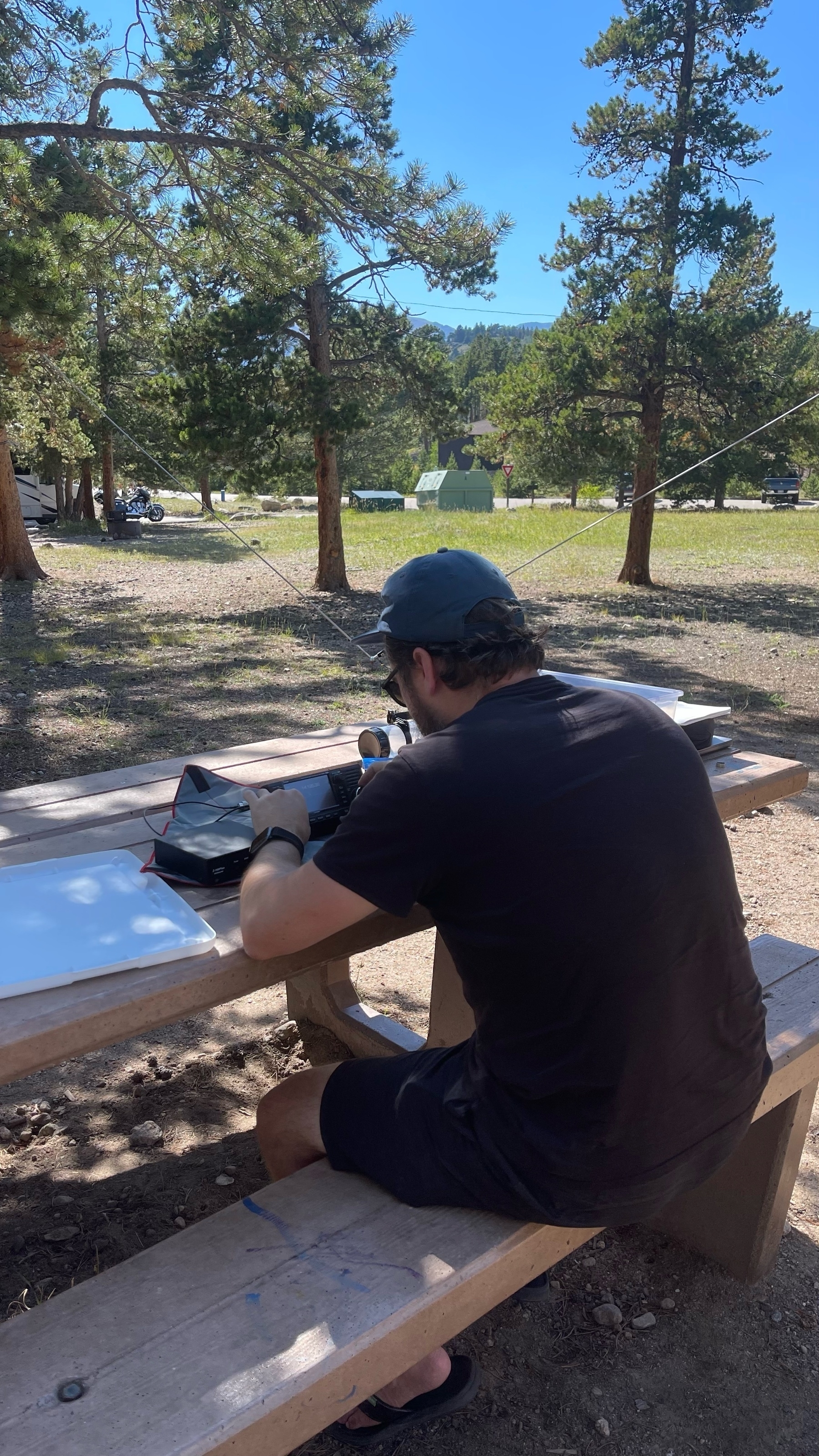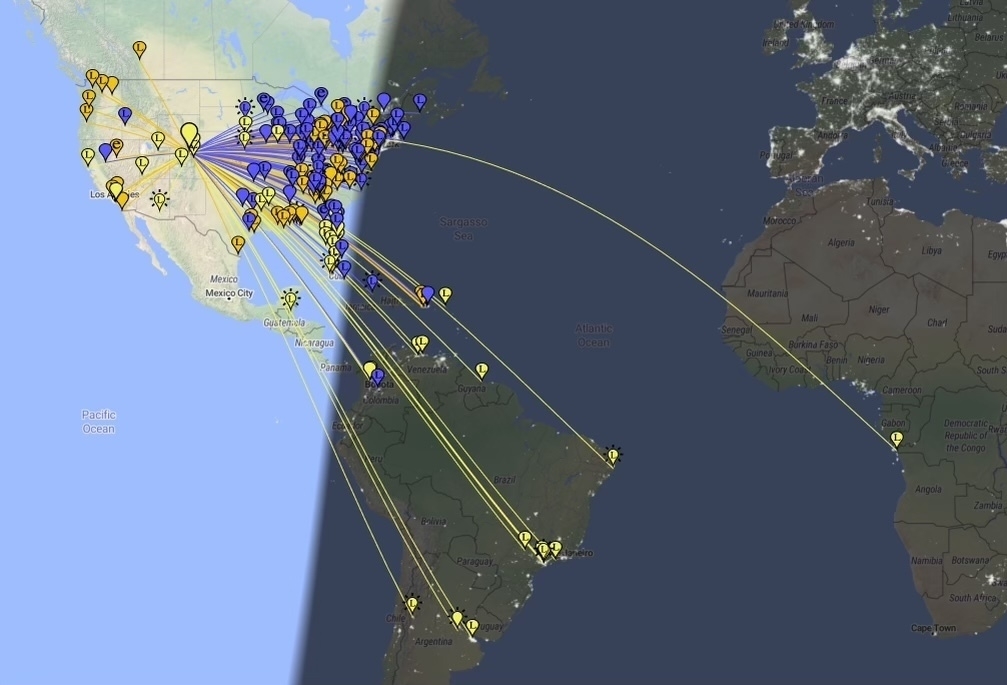 Beau has also recently started geocaching, including participating in International Geocaching Day on August 20 in Bismarck, ND. We've also successfully found geocaches at Fort Robinson State Park and Boyd Lake State Park, and unsuccessfully searched for geocaches at Fort Ransom State Park and in Cheyenne, WY. Thankfully this geocaching hobby doesn't take up any space in the RV. However, Beau's radio hobby does take up a bit more space than the geocaching one! Still, it was pretty cool to see all the people that could hear him broadcasting from Rocky Mountain National Park.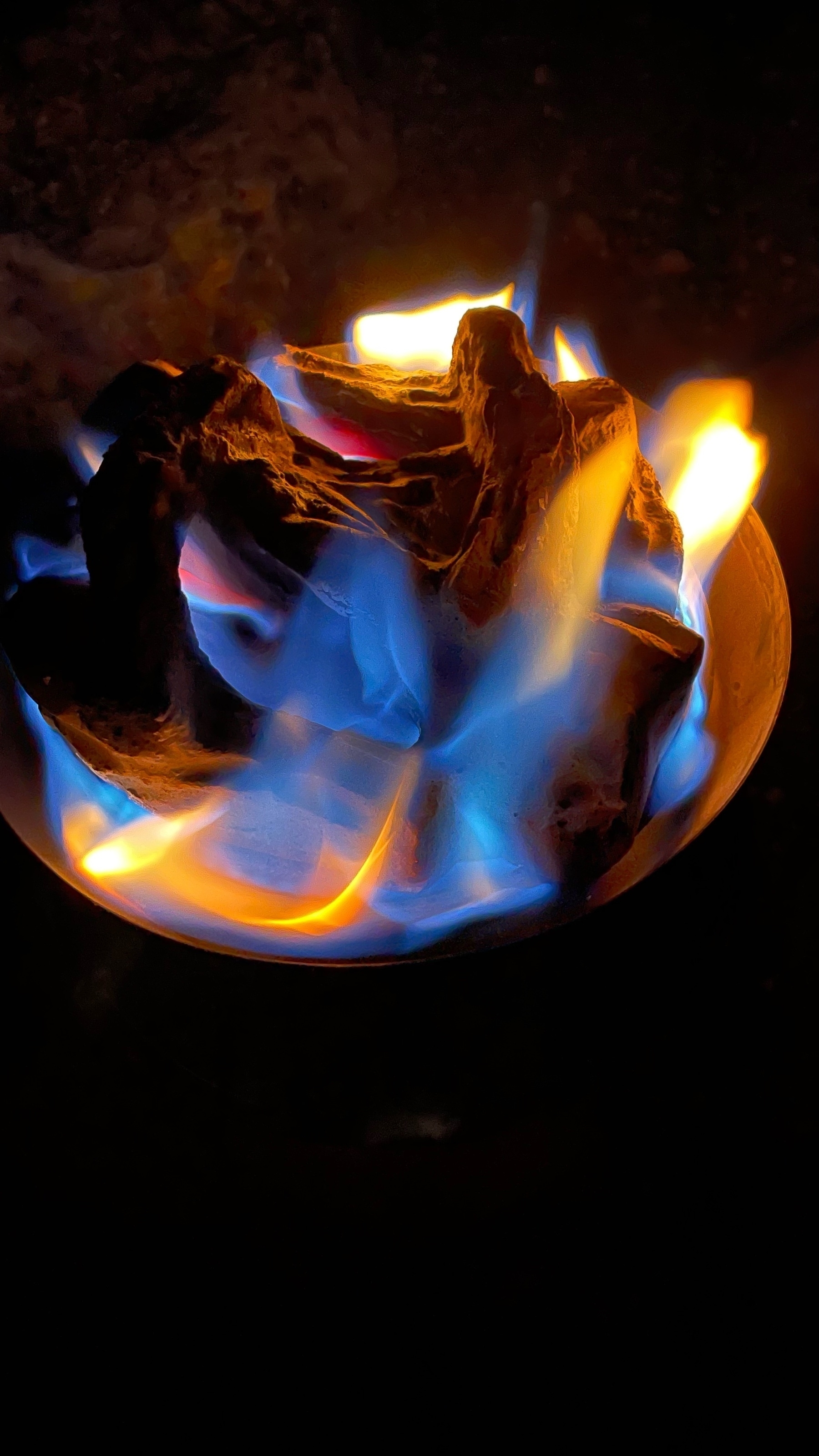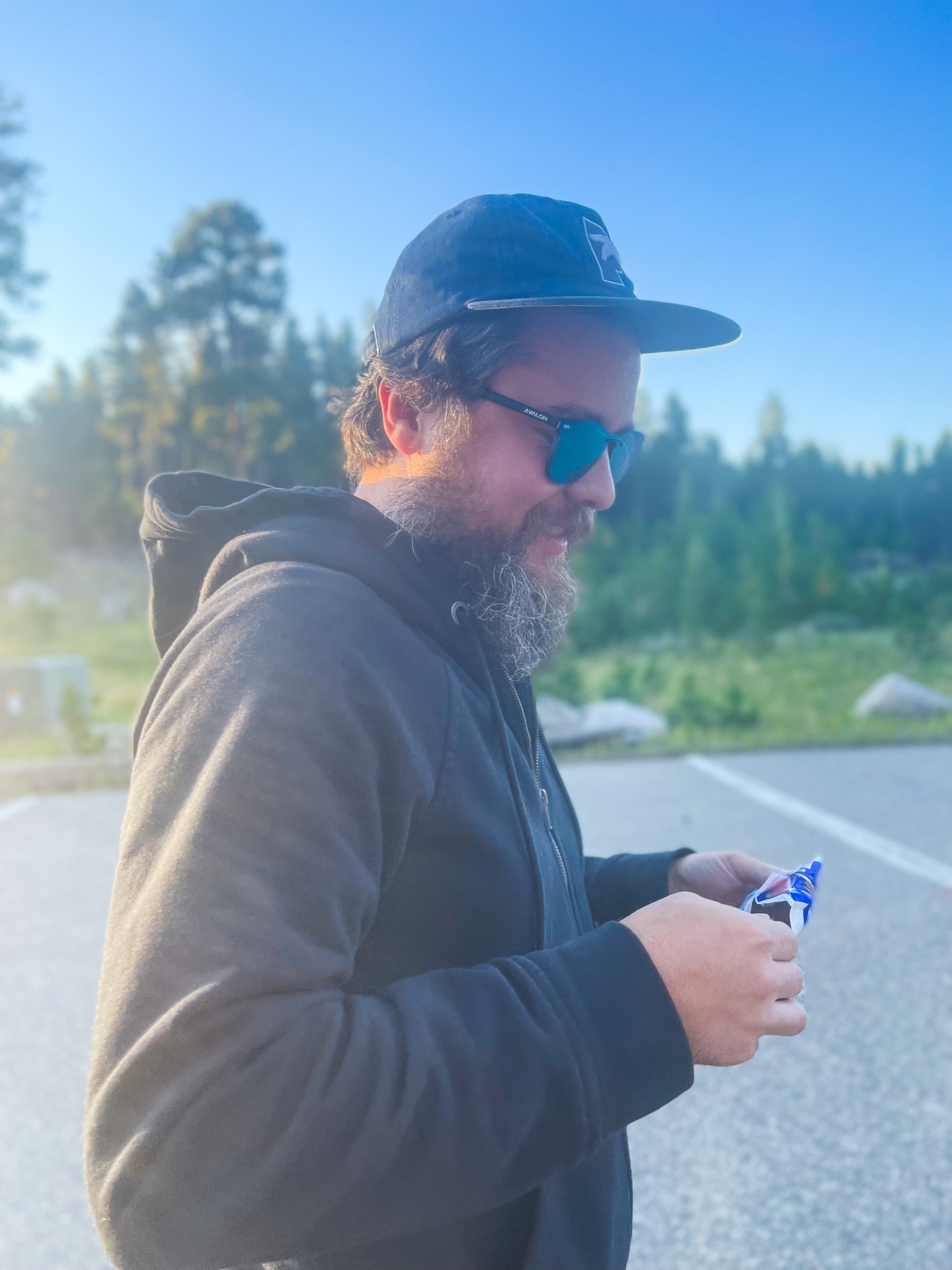 We have appreciated the small concession stand at our campground at RMNP, they sell sodas, firewood, and ice, but we mostly took advantage of the ice cream. "I'm here for my nightly Crunch bar," Beau said to the little old lady running it.