We took a free shuttle from Rocky Mountain National Park to the gateway community of Estes Park, CO. So glad we did this - driving and parking in town with the RV this weekend would have been a nightmare! 😳😬
Technically this is the Hiker Shuttle, but if you have camping reservations in the park then you don't need the Hiker Shuttle reservations ($2). Just let your driver know and be sure to catch the last bus back.
We were surprised to be the only ones on the bus back into the park, but glad they had added more buses for the holiday weekend so we could stay in town longer!
We took the Estes Park Tramway to the top of Prospect Mountain, had burgers at Penelope's Old Time Burgers, and visited several of the town's shops.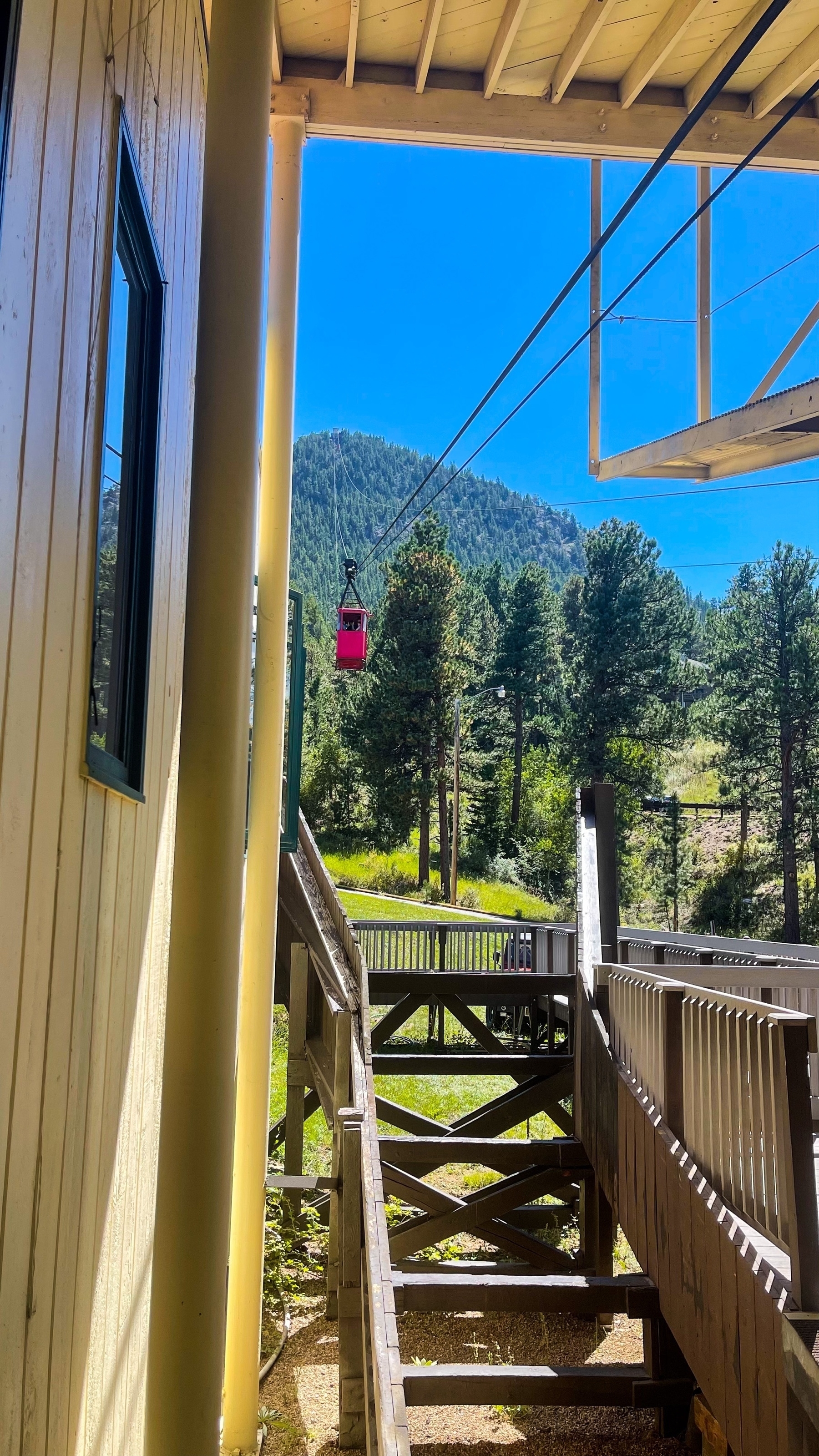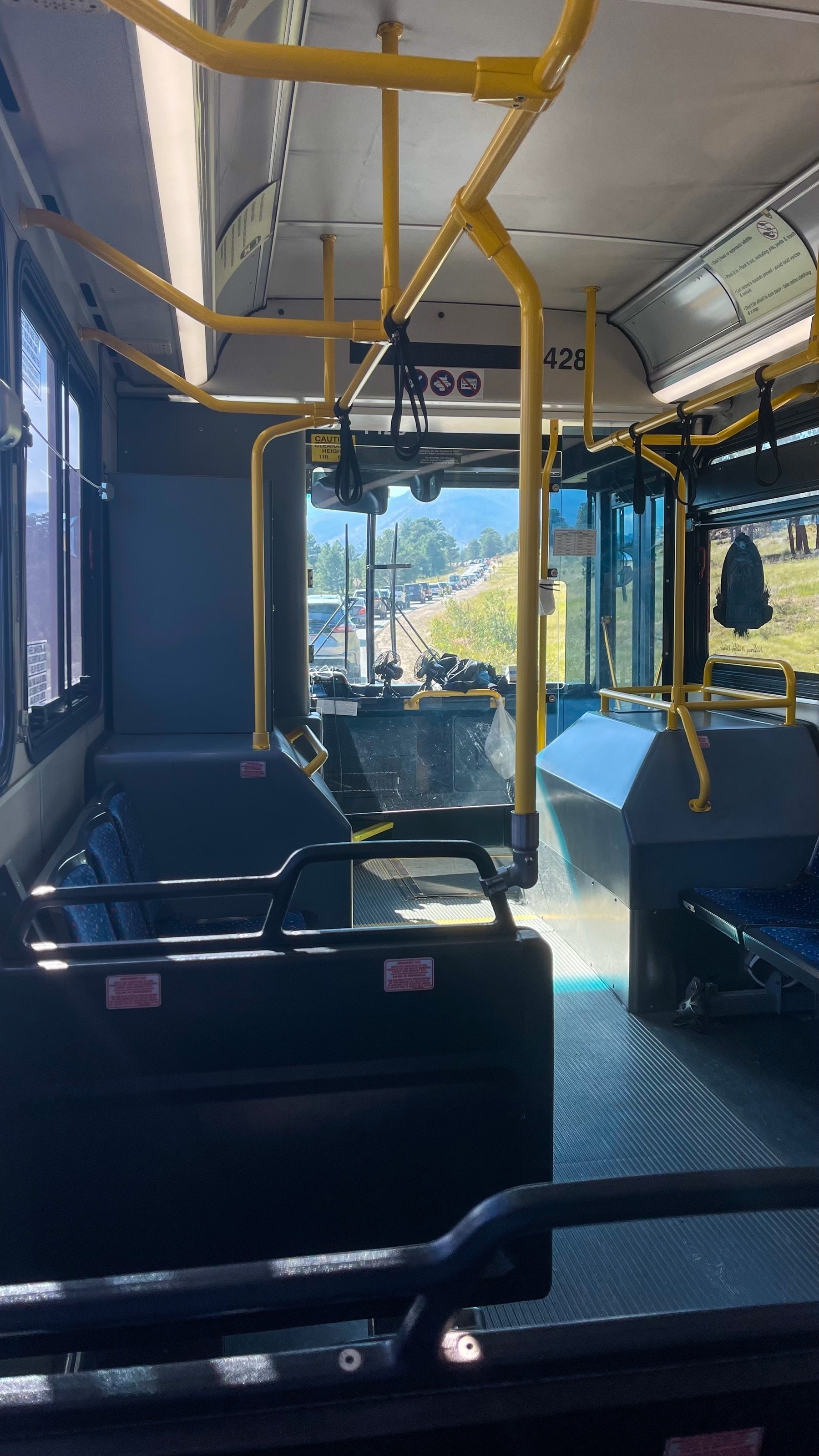 This is the line to get into RMNP about an hour after timed entry ended for the day. When we went into the park during timed entry the line was half as long. It was also a Thursday vs a Saturday, but so far we've had good experiences with timed entry at the parks we've visited that have it implemented.